As coffee shop owners seek alternative uses for their venues to boost turnover, many are morphing into bars for the evening with an extensive alcohol offering. This presents a host of obstacles as businesses must adapt their environment, drink offering and abide by the alcohol licencing protocols of local councils. The Blend speaks with John Bowden, co-founder of Kuka Cold Brew Coffee about how cafés can pull off this transformation.
Changing the environment
If serving alcohol in the evening is set to become a regular occurrence, owners must adjust the setting of their coffee shop to serve its new purpose. "Stick to what you know and what works. The dynamic from daytime service to evening bar must change but retain its coffee shop essence, showcasing speciality coffee through spirits and drinks," John says.
Certain elements may have to change for evening service, including music, lighting and staff etiquette as customers will expect a different manner of service in a cocktail bar as oppose to a coffee shop. John continues: "Catering should gravitate towards efficient tasty bites, not meals. Above all, keep it natural, classy and create a great vibe. Give the people what they want!"
Getting a licence
To gain a licence, owner's must have personal license which mean they must attend a one-day course, ending with an examination and then acquire a premise license by contacting the local council and submitting an application. If serving alcohol will be an irregularity for special events, then owners could consider getting a temporary event notice which permits the sales of alcohol on specific chosen dates – this does have a cap of 5 times per year.
What to serve
Cappuccinos and lattes all round? Probably not the best idea, but this doesn't mean that coffee house's huge espresso machines have to go to waste. "When working with alcohol and coffee, synergy is very important. Owners must showcase quality coffee and build first class beverages around this," John explains. "Creating food offerings to pair with drinks on the menu is an incredible way to give customers a true sensual experience."
As coffee based beverages contain plenty of caffeine, this is a great option to serve as customers are stimulated and remain energetic, making them more inclined to stay out later. This means that owners can extend working hours substantially, making the business more profitable.
Sprucing up the menu regularly is a great way to retain customer interest, making sure they keep coming back. Using simple recipes is crucial, as this negates the need for extensive bar training for all staff and prevents customers from waiting too long at the bar.
"Coffee is a beautifully diverse product and can be used to create a wealth of amazing alcoholic drinks," John tells us. When asked which are the must-have drinks on the menu, John suggests the following;
A Cold Brew Negroni is simple to make yet very effective. Using a washed Kenyan cold brew works wonderfully. Ingredients: Gin, Campari, sweet red vermouth, cold brew.
A classic Espresso Martini, keeps everyone happy! Or take it to the next level and get the Nitro Espresso Martini's on the go. Ingredients: Vodka, espresso (optionally nitro cold brew), coffee liquor, sugar syrup to taste.
A Cold Brew G&T with a bright acidic cold brew works great. Ingredients: Gin, high quality tonic water and cold brew – perhaps Kuka.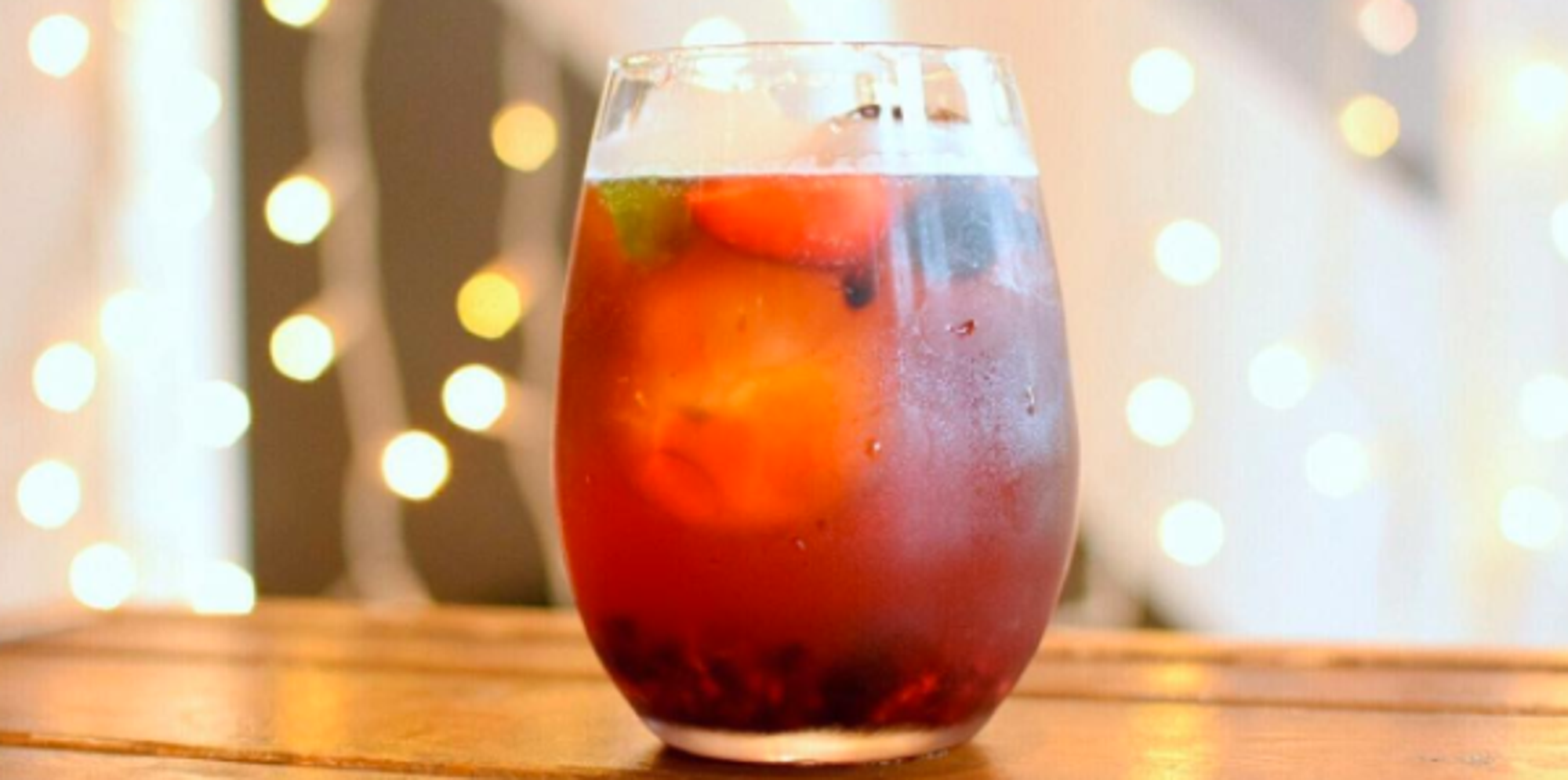 The 'Rude Russian' as we like to call it is a great twist on the classic White Russian. Rude Health Coconut Drink, a natural Nicaraguan and a vodka of choice make for a wholesome finish.
With craft beer and speciality coffee on the rise we are seeing interesting collaborations taking place. Beavertown have collaborated with Caravan to create 'spresso. Roundhill have worked with Dugges Bryggeri to create a fruity, floral Ethiopian Sidamo Dimtu in a chocolatey, roasty stout. Be sure to watch the rise of popularity in this field of flavours.